Modernising the traditional.
At Three Acre, we are reimagining the future of cask beer. ​By breathing new life into a historic, artisanal craft, we are revitalising real ale for the modern day. 
Our beers combine the very best of old and new: inspired by heritage, yet forward-thinking.
A Taste of the Countryside.
Our brewery can be found on a working farm. We take inspiration from our surroundings to reflect a refreshing, easy-going taste of the countryside. 

We maintain a healthy relationship with the farm around us. Our used water runs away into a natural reed bed, and our spent grain goes to a local farmer to feed their livestock.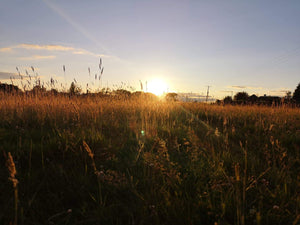 WHAT DO OUR DRINKERS SAY?
★★★★★

"Your Best is magnificent. The best pint I've had in a long time."

Mervyn
★★★★★

On our West Coast Pale:

"Hopnotic"

Greg, at the Bedford.
★★★★★

On our West Coast Pale:

"Lovely beer, heavy on the hop, soft on the palate."

Adrian
★★★★★

On our West Coast Pale:

"Really rather good! Bright, light and very easy to drink. A sessioner and no mistake."

James E.
★★★★★

"Lovely little session pale. Yum."

Simon, at the Nevill Crest & Gun.
★★★★★

Jamie: "Great to see that you got through your first cask!"

"That's because it's not shit."

Lee, at the Anchor.